STUDY AND MANUFACTURING OF WATERPROOF TESTING MACHINES.
We operate in France and also abroad in automotive, energy, medical, electronics, watchmaking, etc.
________
PRINCIPLE OF WATERPROOFING
Tightness is defined as the resistance to possible passages of gas or liquid flows.
To check this seal, we check for leaks.
The presence of leaks is characterized by the passage of a gaseous or liquid fluid through a material. This leak is generally due to a material defect in the form of micro-cracks.
A gas or liquid leak is detected by showing the flow of a fluid passing through the wall during the test.
THE CHOICE OF GAS
The choice of gases used in testing will depend on the size and precision of the leaks.
For fine and precise leaks, we use tracer gases such as Helium or Hydrogen which are gases present in tiny quantities in the air.
For larger leaks, we use air pressure differential or air under water.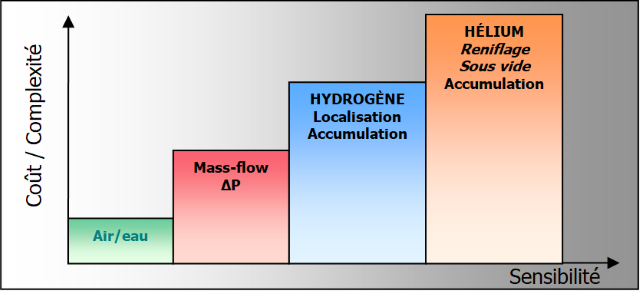 domains
BEA, specialist in leak testing machines
We are a company located in Haute-Savoie at the heart of a dynamic region, the Rhône-Alpes, a European communications hub and near Geneva (international airport) at the heart of a dynamic region.
We have been serving the biggest names in the industry since 1977.
2000 m2 company near Annecy (France).
Composed of 50 people including 10 people in mechanical engineering and 12 people in Automation and robotics, we have a lot of equipment including 6 milling machines with numerically controlled machining centers and 2 parts stock stores and 1400 m2 of workshop.
As part of the ART'TECH group, we can also provide you with know-how in:
the design of leak testing machines
the design of special machines
the design of diamented wire cutting machines
mechanical retrofit
the design of electrical cabinets
CNC precision machining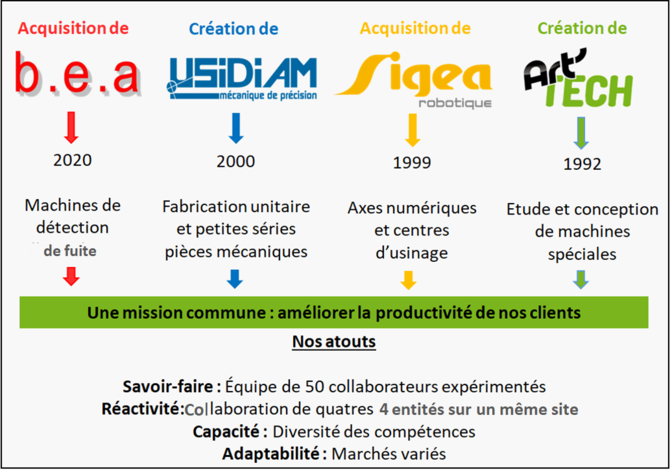 Contact
Do you have any question ?